BOOKCASE MINI TALIA SIDERIO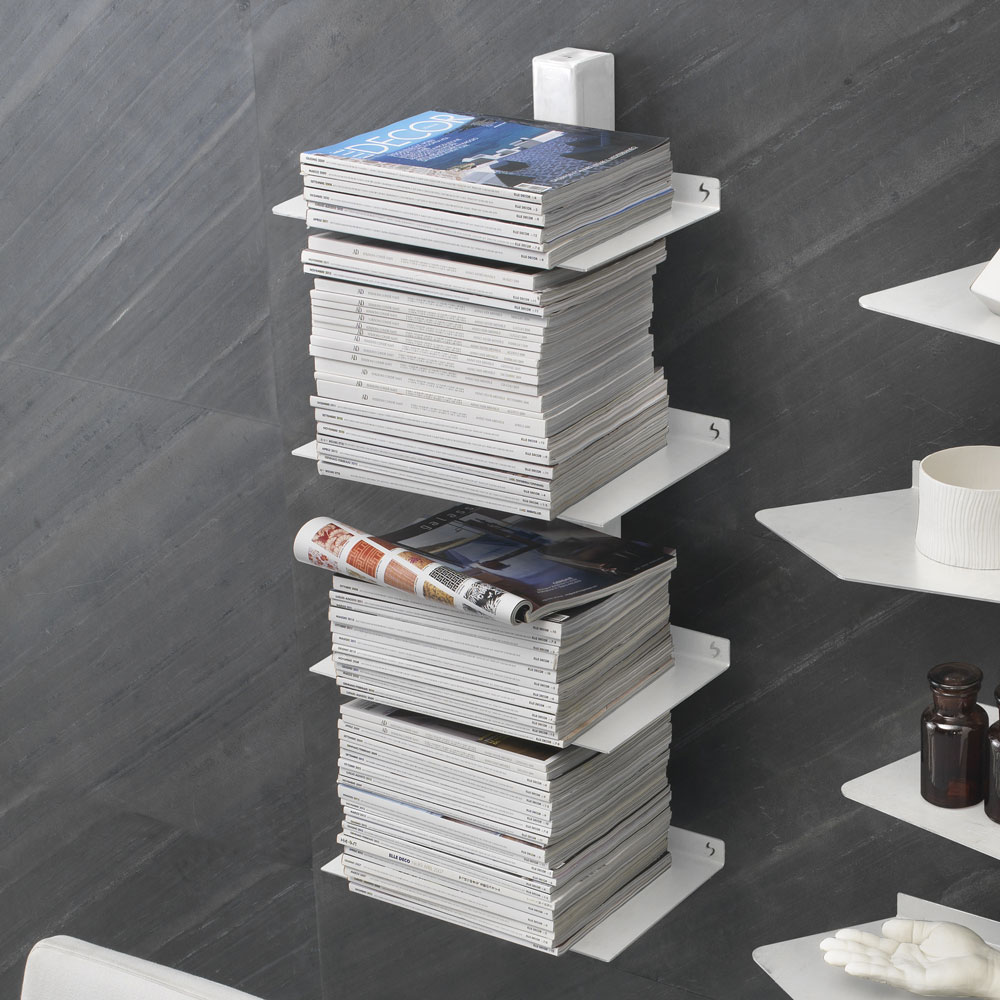 A simple bookcase with shelves with a rigorous and geometric shape, to store your books with style. We have a corner or a fairly narrow free wall and we don't know how to make the best use of it, perhaps by installing a shoe rack or a piece of furniture. But we realize that in our room there are many books that are still looking for a fixed place to be stored neatly. What should we do in this case?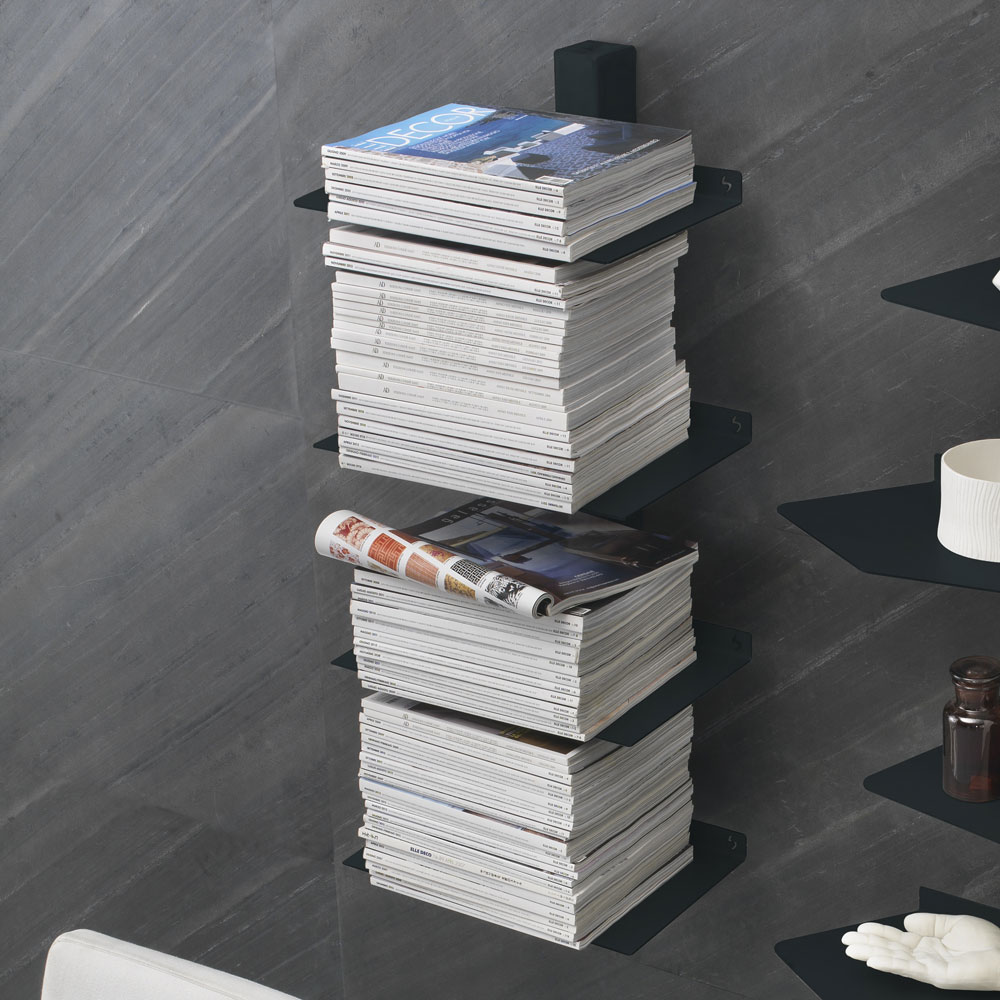 In this case we find ourselves analyzing the model with the lightest coloration, that is the white one. In all there are 4 shelves placed one above the other that are able to support a large quantity of books, even if heavy. The main and overall material is steel, which contributes to having excellent resistance for any type of stress. Cleaning must be done with a clean and dry cloth, so as to keep the surface intact without creating any defect, such as scratches or various deteriorations. Obviously, being the material of a metallic nature, it is particularly recommended to keep the product away from any type of source of humidity or water, which could create serious problems for the structure and painting. Furthermore, given the extreme sharpness that the edges of the shelves could have, it is highly recommended to keep younger children away from this library, in order to avoid bruising or similar injuries. The white color allows the product to optimize every single particle of light, releasing an astonishing and blinding shine. For this reason, environments that can receive a large amount of natural light from the outside are recommended. In addition, these areas must have elements with a predominantly geometric and refined timbre, so as to create a unique sense of refinement and elegance. The dimensions, which are not too bulky, allow the good insertion of this product in any type of space, whether it is a very large wall or a free corner.


METAL FURNITURE AND PROJECTS
Siderio is the brand of Archè Italia, a company that since the 2000s has dedicated itself to the design and production of metal furniture.
The Siderio Laboratory is spread over an area of 1000 square meters.
Experienced craftsmen have access to the most modern manufacturing and assembly technologies for the creation of metal products.
Before the laboratory, the products must be thought and designed.
The internal technical office is equipped with the most advanced 3D modeling and design software, to ensure the correct execution of the solutions required by customers.