STEEL BOOKCASE RETTANGOLA SIDERIO
The geometric precision of the rectangle. The defined lines, the minimal soul, the decisive angles. Rettangola is a freestanding column bookcase. Rectangular forms such as worlds that contain worlds. Microcosms full of inspiration and precision, designed to house books and objects in the office as in the living room. Ten magnets become blackboards, and the container becomes content. Notes, thoughts, memories.
If you want a modern and very functional bookcase, Rettangola is the right one for you. Rettangola is a bookcase made by working a steel sheet and powder painting it. Precisely for this elaborate procedure, this bookcase was created by the hands of skilled craftsmen who created a real work of contemporary design art. Indeed, Rettangola! not only does it adapt easily to any room in the house, from the entrance to the living room, to the children's room, but it is perfect for those who love to have books, magazines and objects perfectly neat and in their place and it is also very suitable for study or l 'office.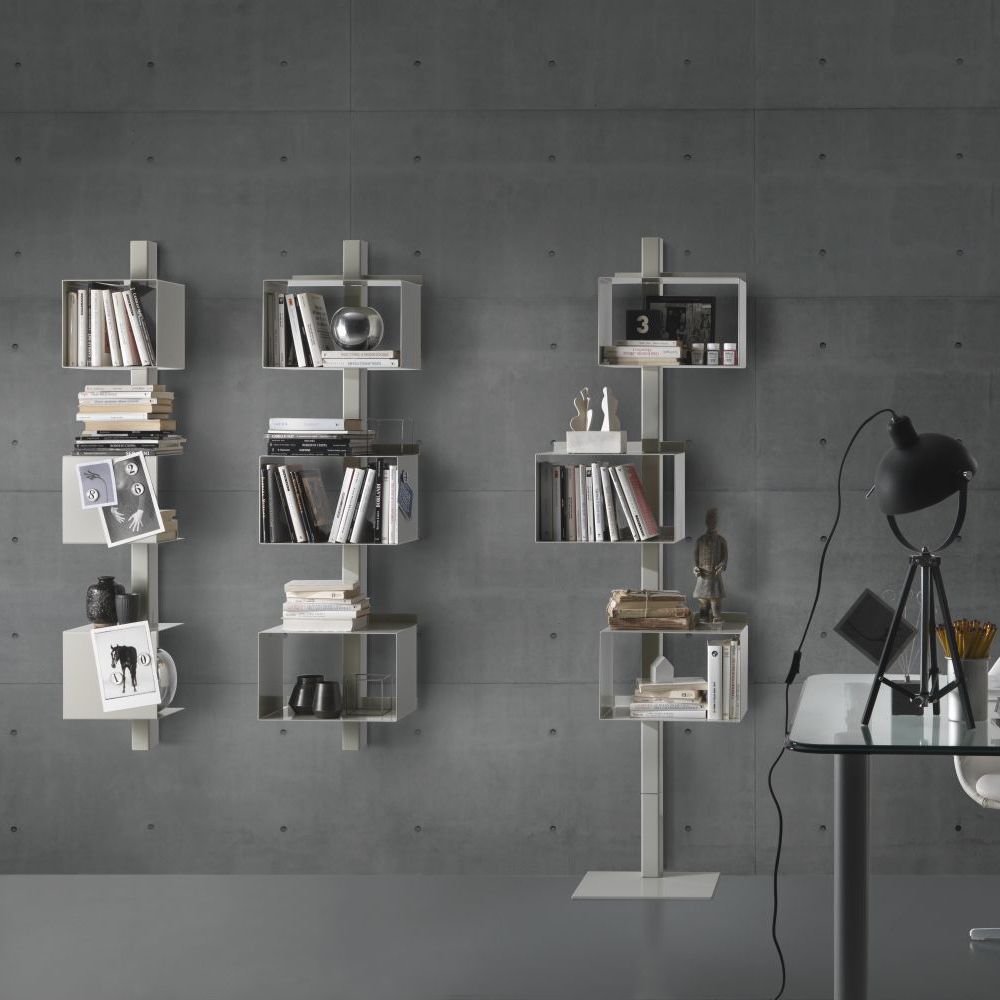 It is available in white, a neutral color, which easily combines in furnishings with modern and contemporary tones and anthracite, a warmer color that perfectly matches in environments with a more classic and sober taste. Its modern but extremely versatile design allows it to be perfectly integrated into any decor from modern to contemporary to minimalist, giving it that extra touch of class. This self-supporting bookcase is made up of three containers where books, magazines and booklets sit perfectly, but graceful knick-knacks or furnishing accessories can also be placed on the shelves of the containers, such as vases and squares that will make it even more elegant and functional.


METAL FURNITURE AND PROJECTS
Siderio is the brand of Archè Italia, a company that since the 2000s has dedicated itself to the design and production of metal furniture.
The Siderio Laboratory is spread over an area of 1000 square meters.
Experienced craftsmen have access to the most modern manufacturing and assembly technologies for the creation of metal products.
Before the laboratory, the products must be thought and designed.
The internal technical office is equipped with the most advanced 3D modeling and design software, to ensure the correct execution of the solutions required by customers.