STEEL BOOKCASE SERAFINO SIDERIO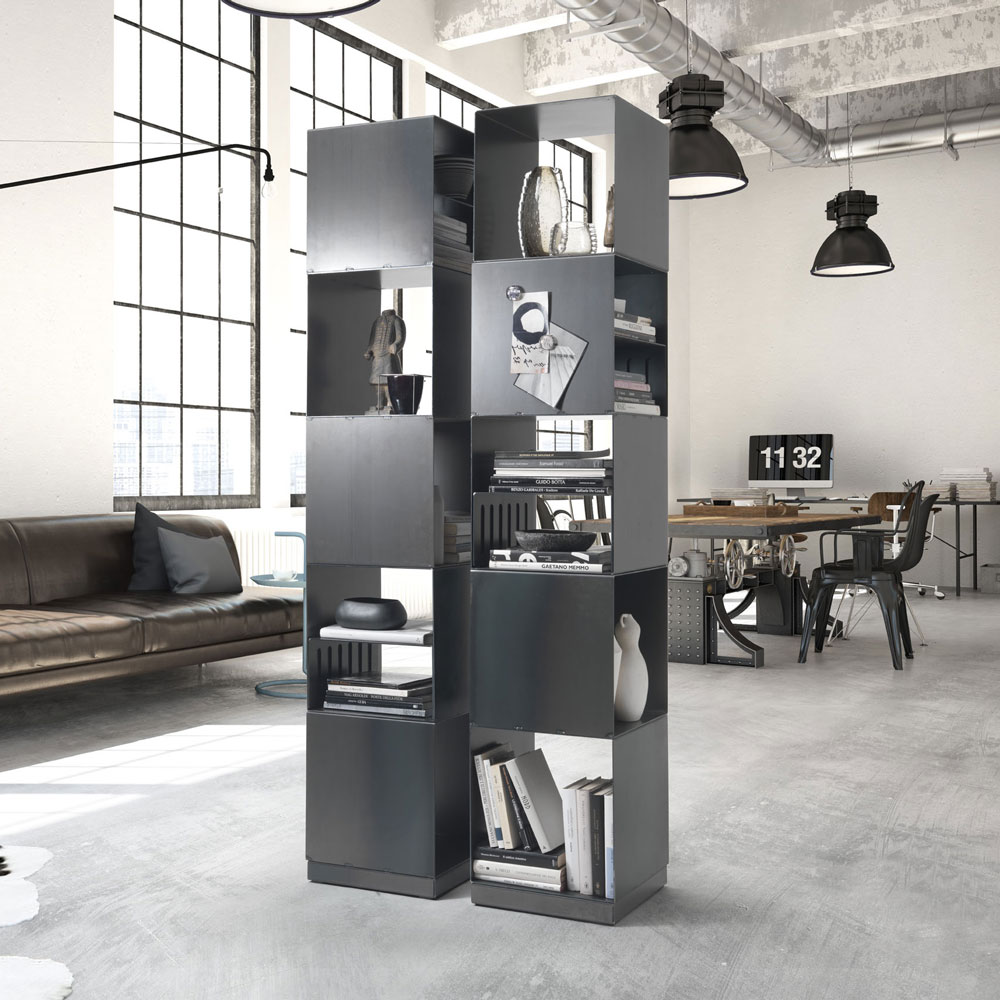 The courage to be different: the Serafino bookcase by Siderio is the first company library to be offered in the bi-facial solution, in order to be positioned not only "on the wall" but also in the center of the room.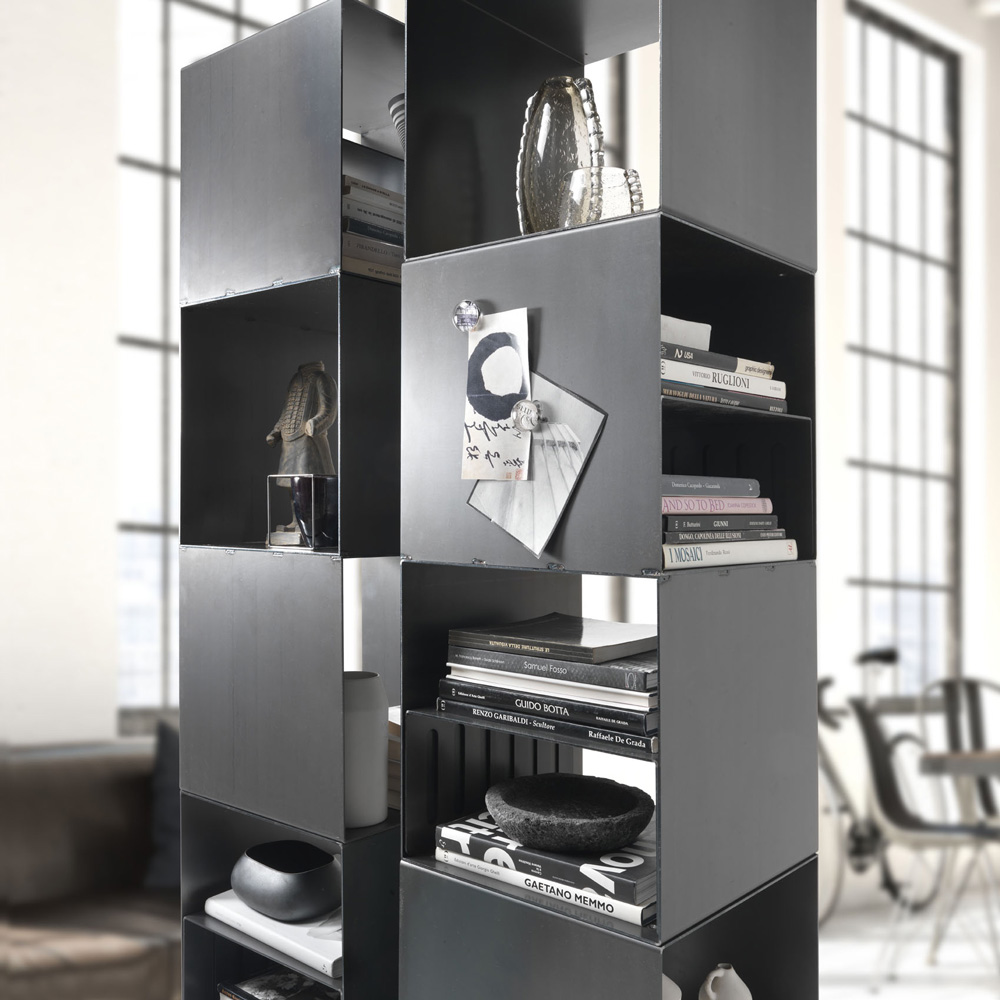 Thanks to the original shape and the clever play of solid and empty cubes, the Serafino bookcase is the ideal solution for environments with a marked modern and industrial style. Siderio is the first Italian company that produces modern and industrial style furnishing accessories, using steel as the main material of its solutions.
With the Serafino bookcase, Siderio introduces a new finish that best represents the metropolitan character of the company. In fact, the Serafino bookcase is offered exclusively in the "iron calamine" color, a particular iron finish that gives a dark color to the surface, where any blue and gray streaks are considered as a symbol of uniqueness.


METAL FURNITURE AND PROJECTS
Siderio is the brand of Archè Italia, a company that since the 2000s has dedicated itself to the design and production of metal furniture.
The Siderio Laboratory is spread over an area of 1000 square meters.
Experienced craftsmen have access to the most modern manufacturing and assembly technologies for the creation of metal products.
Before the laboratory, the products must be thought and designed.
The internal technical office is equipped with the most advanced 3D modeling and design software, to ensure the correct execution of the solutions required by customers.