STEEL BOOKCASE TICHE SIDERIO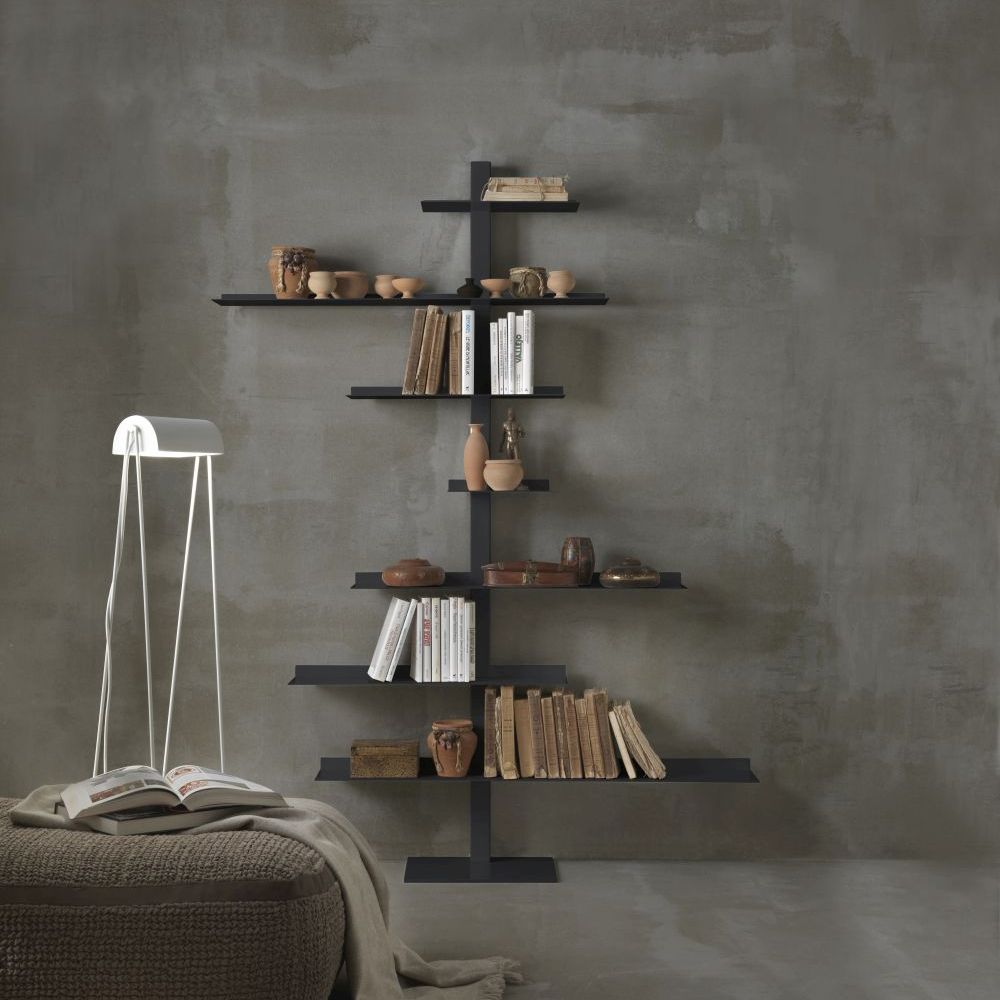 Transformation. Irony. Surprise. Tichè is pure life. A vertical bookcase, a piece of furniture. A game, sometimes. At Christmas, a geometric fir tree comes to life on the wall. Instead of branches, the shelves. Instead of decorations, books and objects. Tichè is a challenge to fantasy. Versatile, original, flexible.
The affirmation of one's personality.
The Tiche bookcase: a vertical bookcase with an original design and a linear and refined style. The Tiche bookcase is a furnishing accessory, conceived and designed, down to the smallest detail, which has a very versatile design and therefore is not only elegant, but also functional in everyday life.
The Tiche bookcase has a vertical development and can be easily placed in any area of the house. Siderio, designing this bookcase, wanted to design a piece of furniture for those who want a piece of furniture that stands out among the halls for its shape and originality and that arouses amazement and admiration in those who admire it.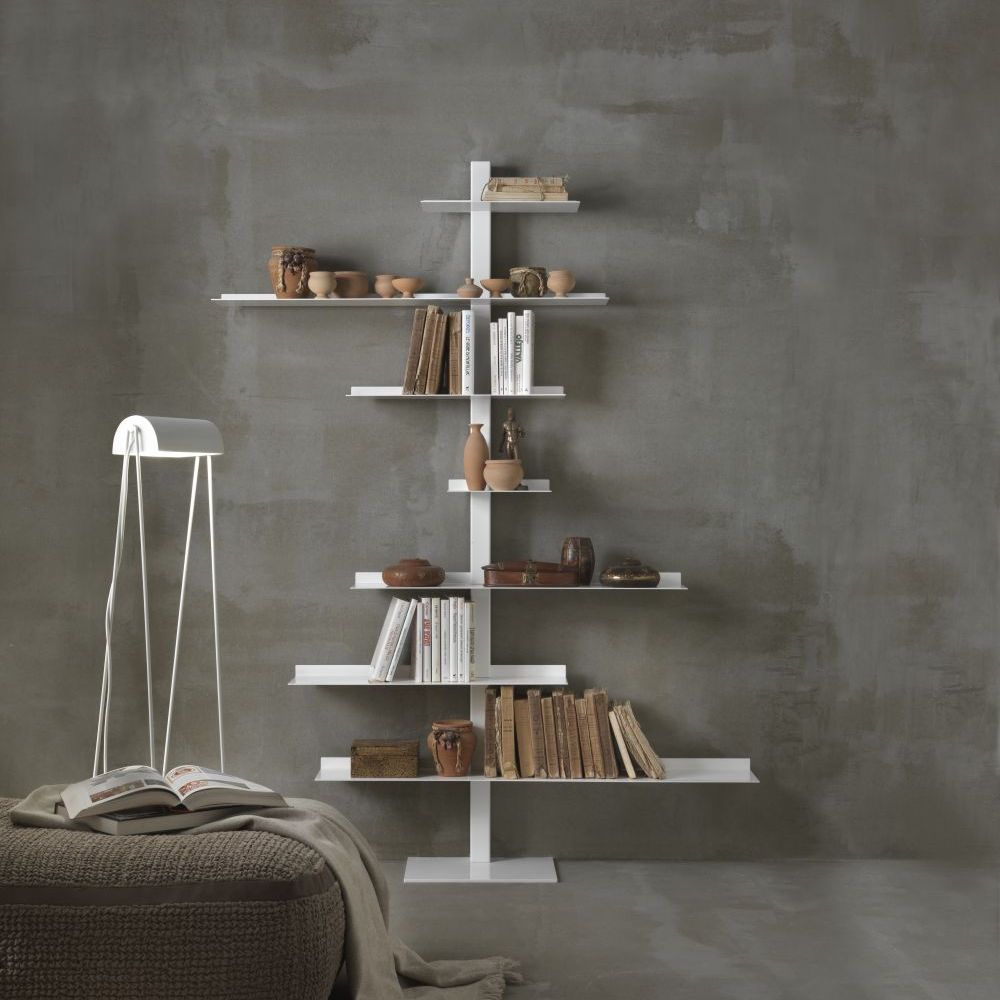 In addition, the Tiche bookcase is a refined piece of furniture that gives added value to home furnishings and is useful at the same time. In fact, thanks to a great flexibility of assembly, the Tiche bookcase manages to be versatile and to take the shape you prefer from time to time. For example, during the Christmas period, the bookcase can easily be transformed into a real Christmas tree with a truly unique design. In fact, its shelves are equipped with special holes that can be used to hang objects or, in this case, to decorate the original tree.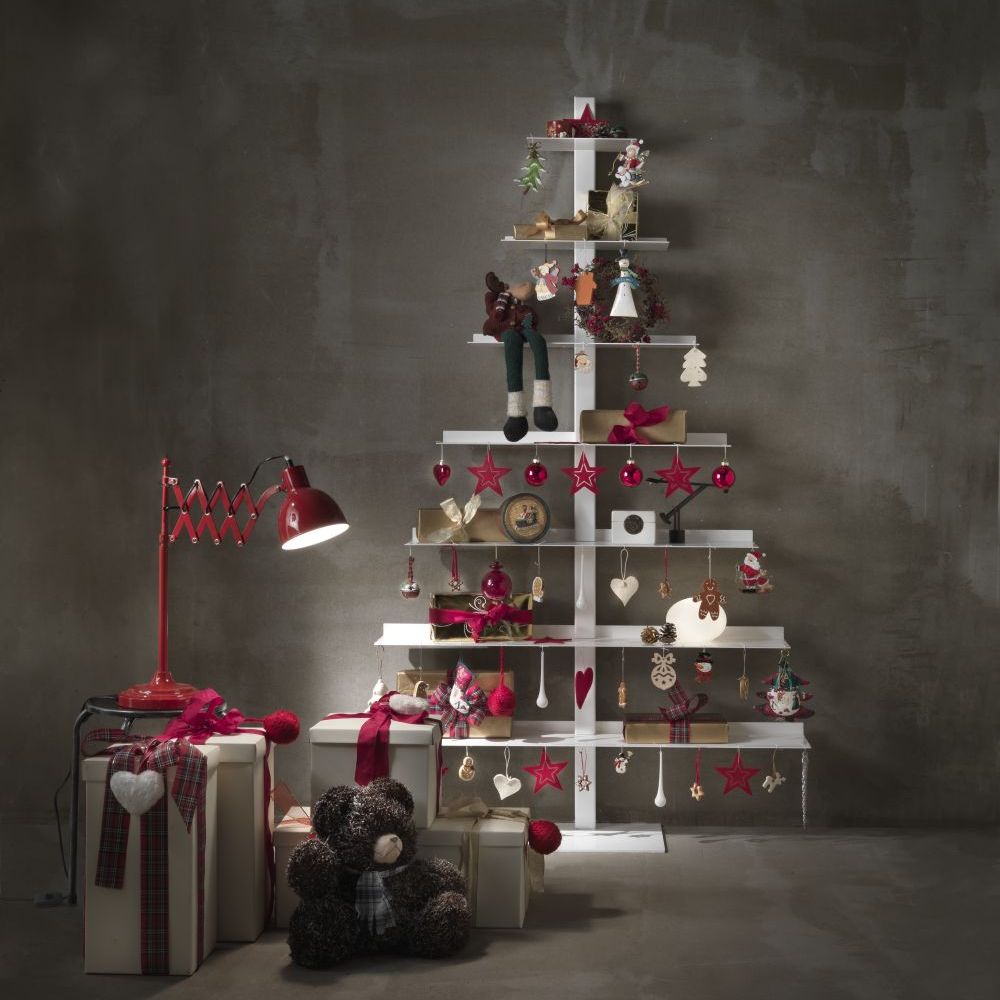 The Tiche bookcase is made entirely of painted steel and therefore harmoniously matches both the furnishings of a living area and that of a bedroom, by virtue of its pure and simple line.


METAL FURNITURE AND PROJECTS
Siderio is the brand of Archè Italia, a company that since the 2000s has dedicated itself to the design and production of metal furniture.
The Siderio Laboratory is spread over an area of 1000 square meters.
Experienced craftsmen have access to the most modern manufacturing and assembly technologies for the creation of metal products.
Before the laboratory, the products must be thought and designed.
The internal technical office is equipped with the most advanced 3D modeling and design software, to ensure the correct execution of the solutions required by customers.