STEEL BOOKCASE TALIA SIDERIO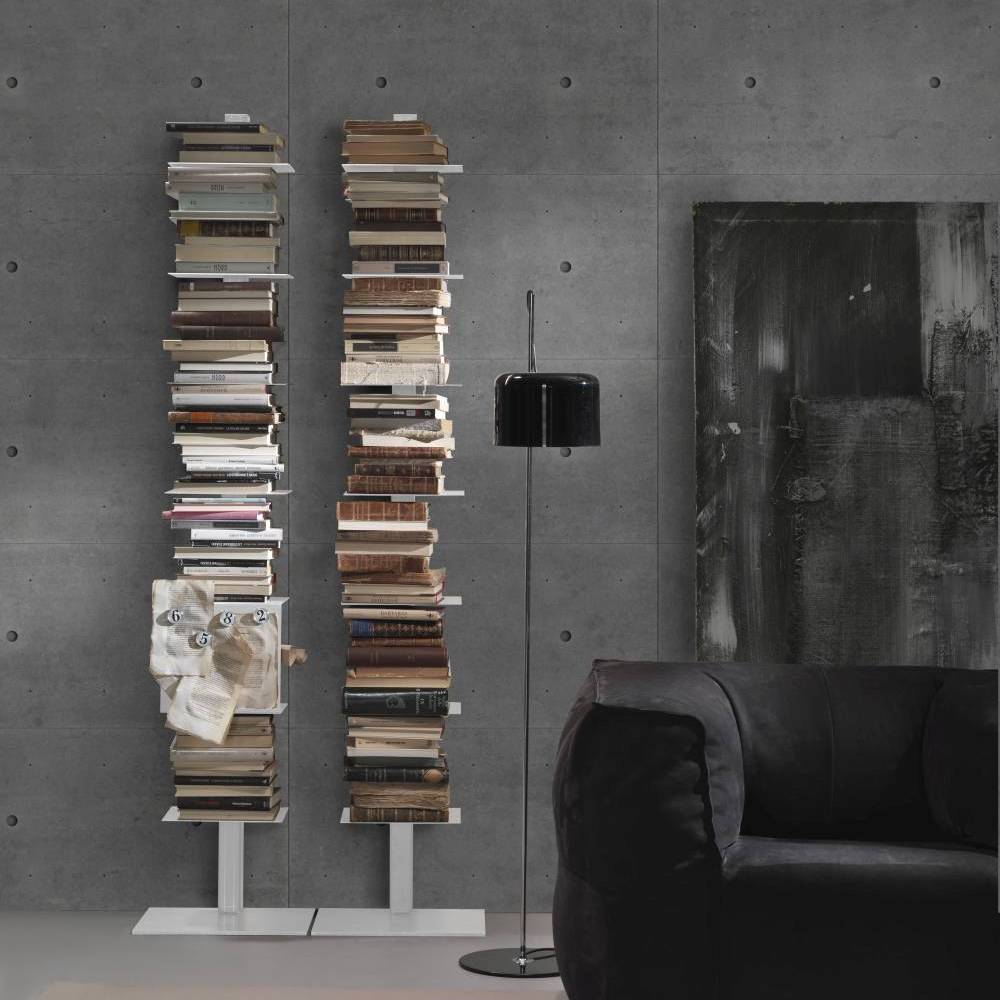 In Greek mythology, Talia was one of the great muses. A cheerful-looking girl, daughter of Zeus and Mnemosyne. His grace lives on today in a bookcase of the same name that gives space to those who have little. In a simple complement, designed for all "greedy" readings and knowledge. Its pure lines welcome, stacked, books of all sizes. The structure hides and then reappears, as if it were the last work of a skilled sculptor.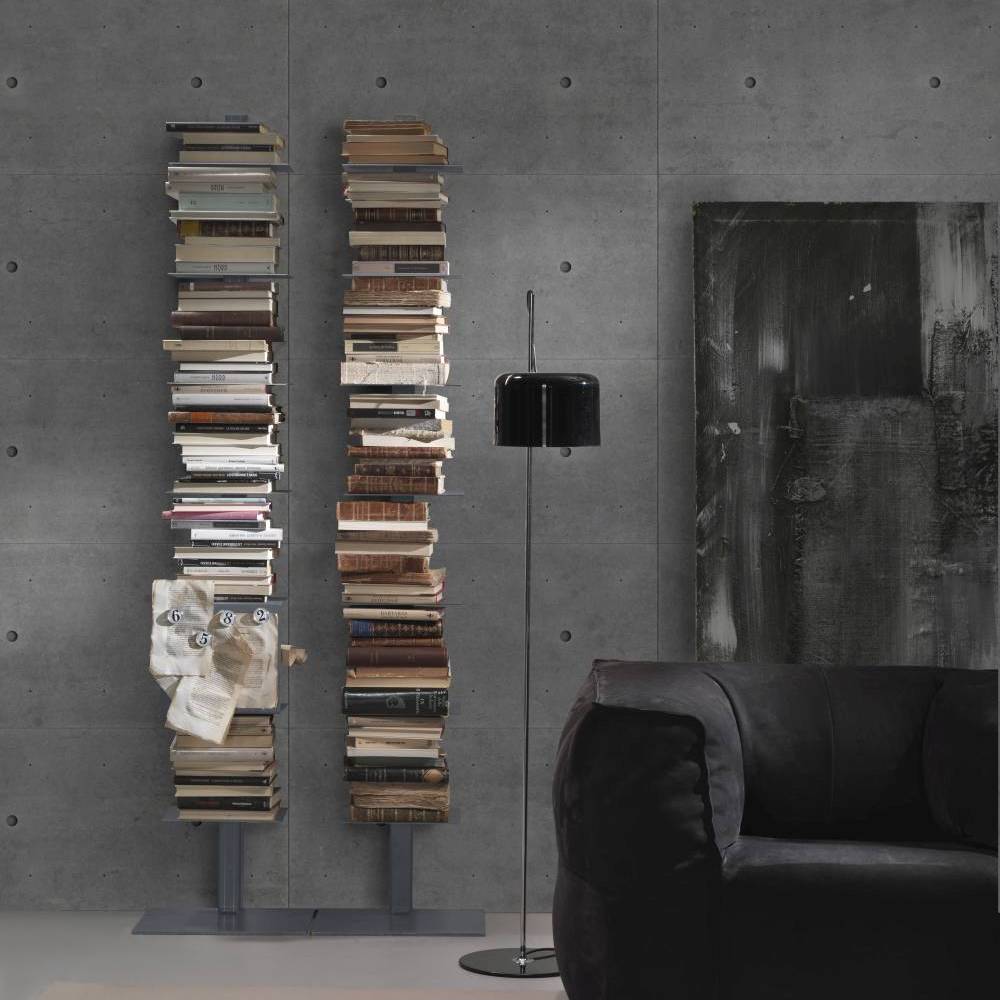 If you want a bookcase in step with the times, Talia is the right one for you! Talia is a bookcase made of painted steel, very functional and in step with the times. Its pure and harmonious line makes it perfect for any type of furniture. In fact, we were inspired by the muse Talia, famous for his grace, to create this library with modern but graceful shapes, which develops the space in height and is perfect for those who have to place many books, which can be easily stacked on each other here . Talia is inspired by the metropolitan style, where the simplicity of shapes and colors becomes a style to be interpreted, highlighting the linearity of the spaces used for everyday life.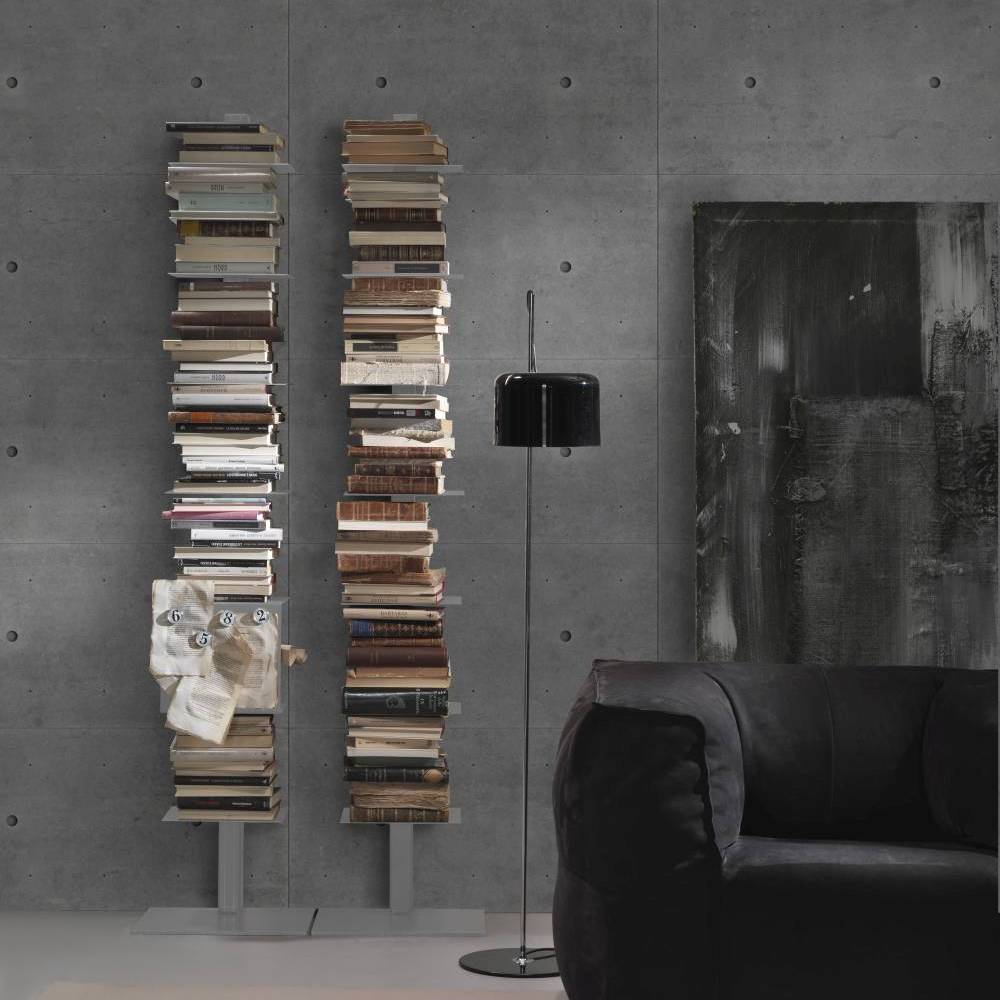 It is available in white and gray, for minimalist furnishings, anthracite for furnishings with a more classic and rust tone, for modern furnishings and for those who like to decorate in a cheerful and colorful way. Talia is such an original bookcase, so unconventional, that it can be placed in any room of the house, from the entrance to the children's room, it will be perfect wherever you want to place it.

METAL FURNITURE AND PROJECTS
Siderio is the brand of Archè Italia, a company that since the 2000s has dedicated itself to the design and production of metal furniture.
The Siderio Laboratory is spread over an area of 1000 square meters.
Experienced craftsmen have access to the most modern manufacturing and assembly technologies for the creation of metal products.
Before the laboratory, the products must be thought and designed.
The internal technical office is equipped with the most advanced 3D modeling and design software, to ensure the correct execution of the solutions required by customers.