BOOKEND LOVE SIDERIO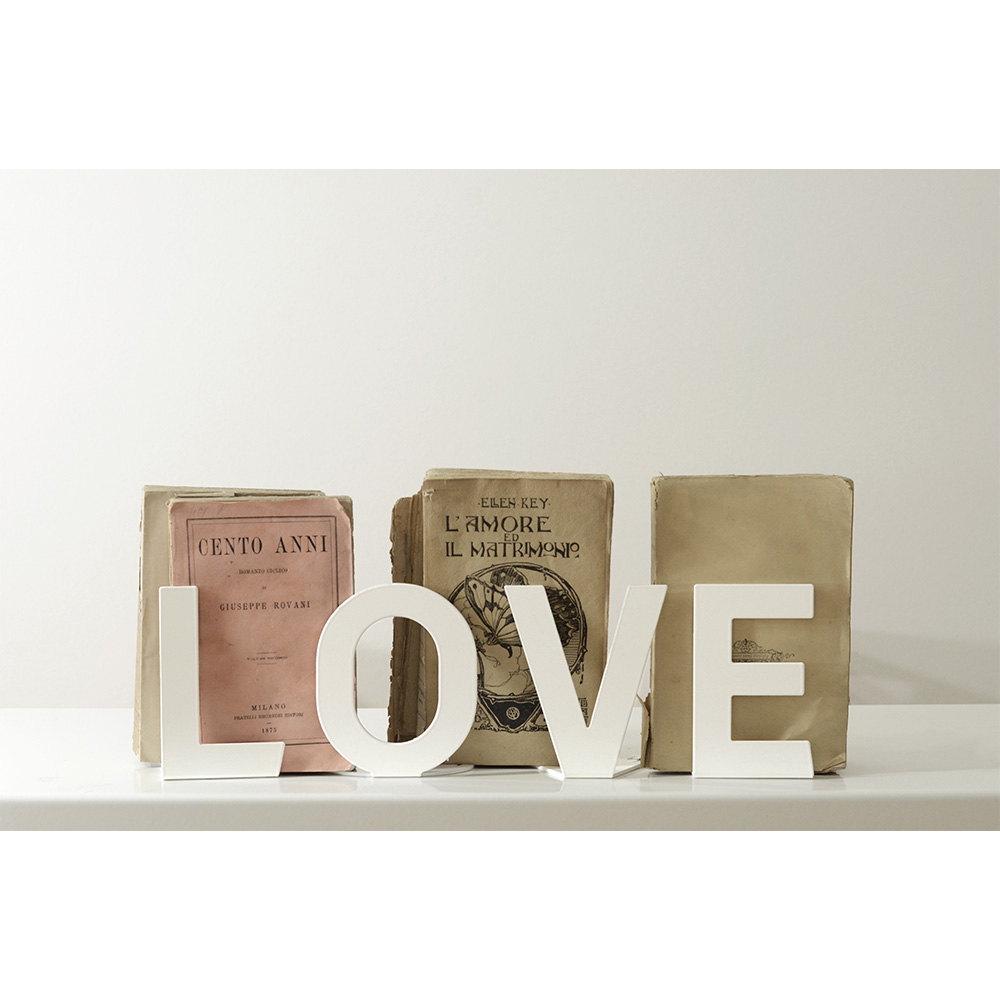 Mini Verboom is the explosion of words that accompanies and summarizes our lives, the memorable ones that make us relish the memories and tell who we are and where we are going. We are talking about letters, numbers and symbols made of steel to be used alone or in compositions of words and sentences, to give an original touch to the spaces of your life.
The word LOVE is used to give a touch of originality and love to the spaces of your home: you can use it as a bookend, or as a splendid ornament to be placed on shelves and bookcases. All the letters are made in Italy in powder coated steel, to ensure maximum solidity and maximum quality in finishes.
Your very personal line of decorative bookends, born from the collaboration between the designer Alessandro Bulgarini and Siderio.


METAL FURNITURE AND PROJECTS
Siderio is the brand of Archè Italia, a company that since the 2000s has dedicated itself to the design and production of metal furniture.
The Siderio Laboratory is spread over an area of 1000 square meters.
Experienced craftsmen have access to the most modern manufacturing and assembly technologies for the creation of metal products.
Before the laboratory, the products must be thought and designed.
The internal technical office is equipped with the most advanced 3D modeling and design software, to ensure the correct execution of the solutions required by customers.