OFFICE CHAIR LUXY SMART OFFICE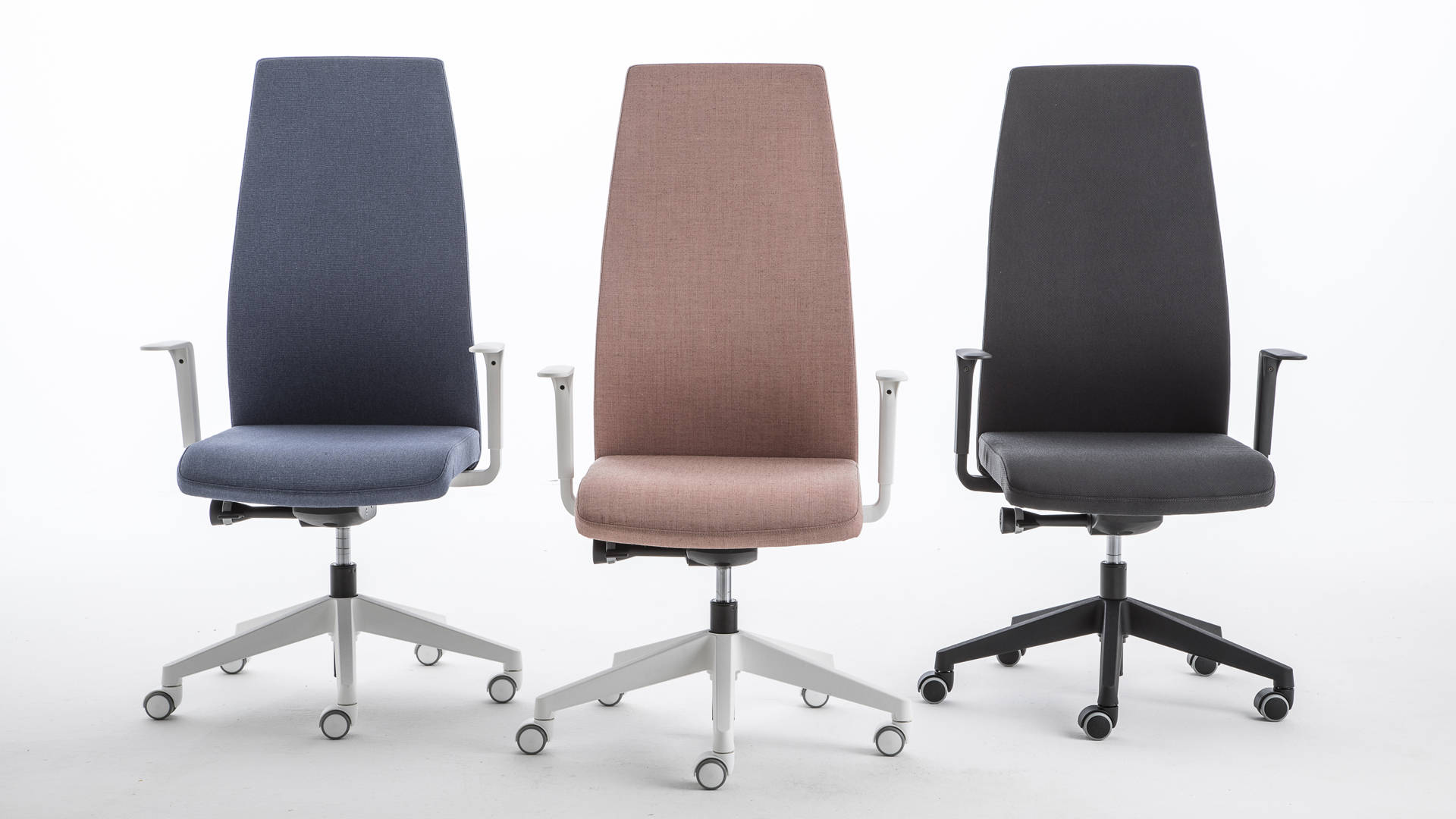 SmartOffice is a collection of seats for the dynamic manager who makes intensive use of IT tools. Performing, technical but also very intuitive in the adjustments that allow it to obtain a high level of ergonomics to meet the needs of the modern office.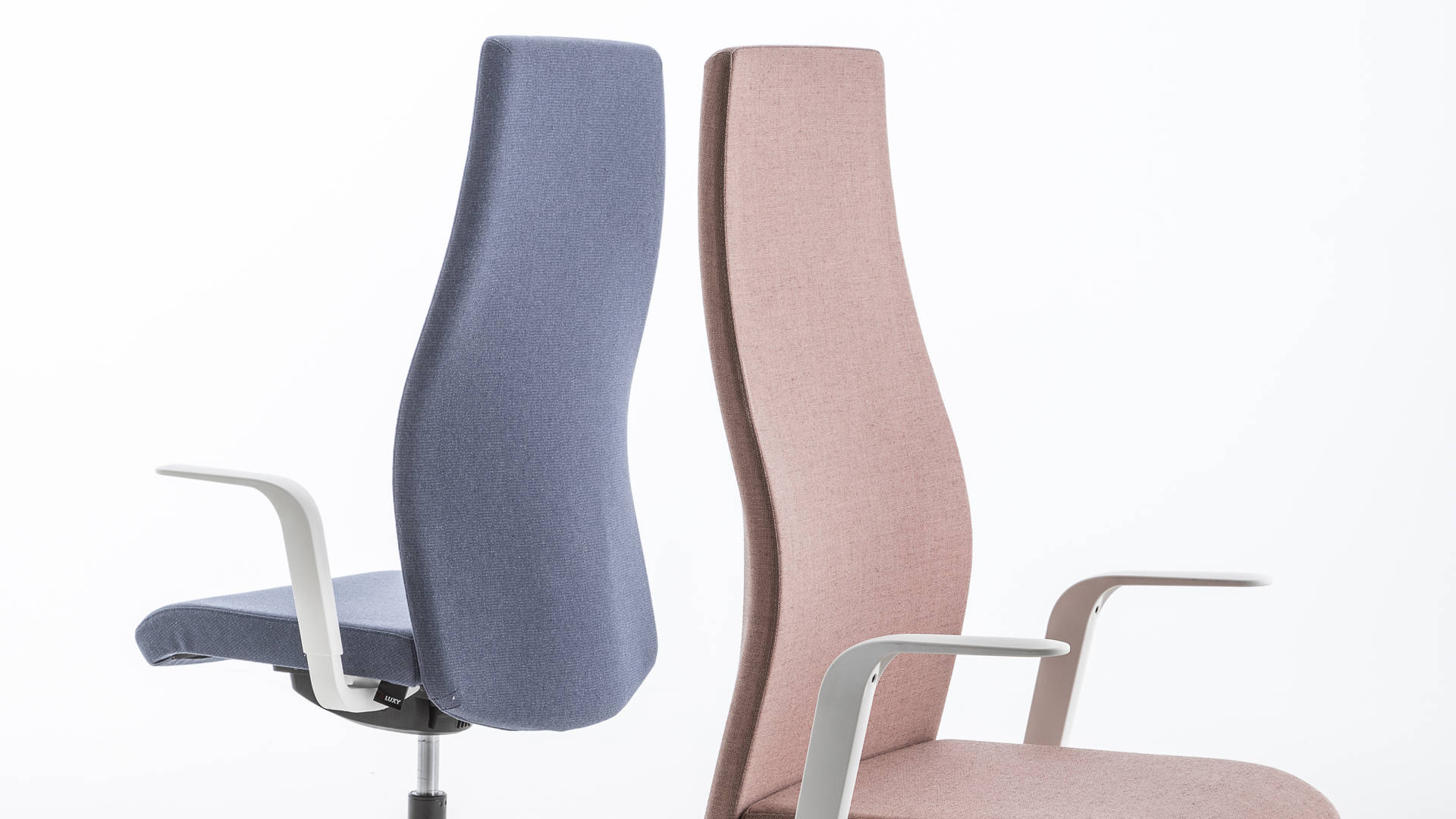 The enveloping shape of the backrest, adjustable in height, is an optimal support in all versions to support the time spent in front of a computer.

TECHNOLOGY
SINCHRON
20 ° backrest inclination synchronized with seat movements
5 locking positions or unlocked backrest
1. Backrest movement intensity regulator knob according to the user's weight
2. Seat height adjuster
3. Free backrest: follows the movements of the spine ("gray" wheel turned clockwise)
Backrest locked: choose the angle of inclination of the backrest and rotate the "gray" wheel anti-clockwise. To unlock,
turn the wheel clockwise. To change the angle of inclination, a slight pressure of the spine on the backrest is sufficient (anti-shock device)
Color chart: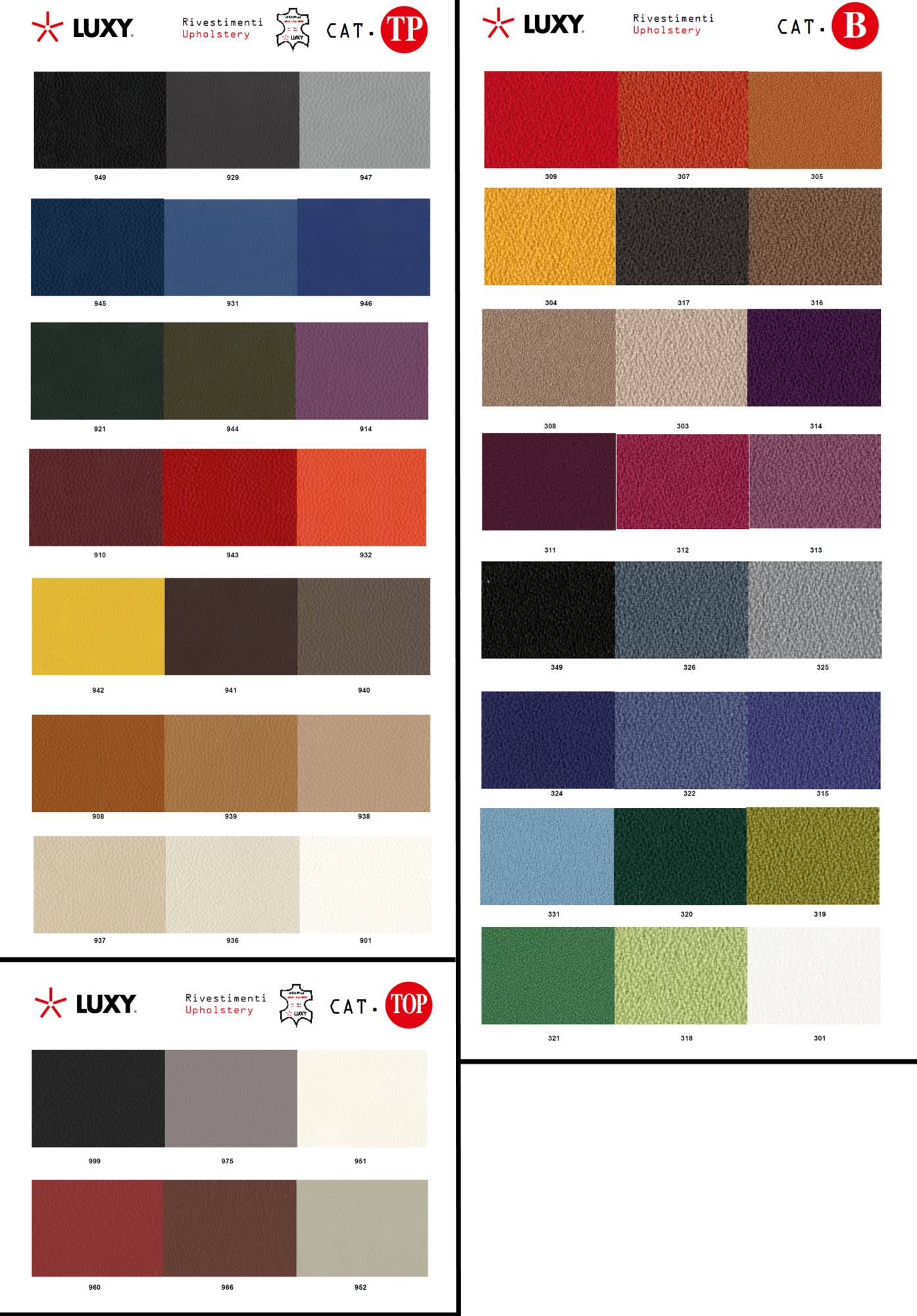 CERTIFICATION AND WARRANTIES
Synchrony is certified according to EN 1335 (part 1-2-3), guaranteeing safety, comfort and ergonomics to those who work many hours in the office.