LUXY MERAVIGLIA OFFICE CHAIR
Meraviglia is the feeling of awe and surprise aroused by something new, extraordinary or unexpected, in design this comes when the immediate material sensations are satisfied. Our Meraviglia is associated with the positive feeling that communicates from the first impact.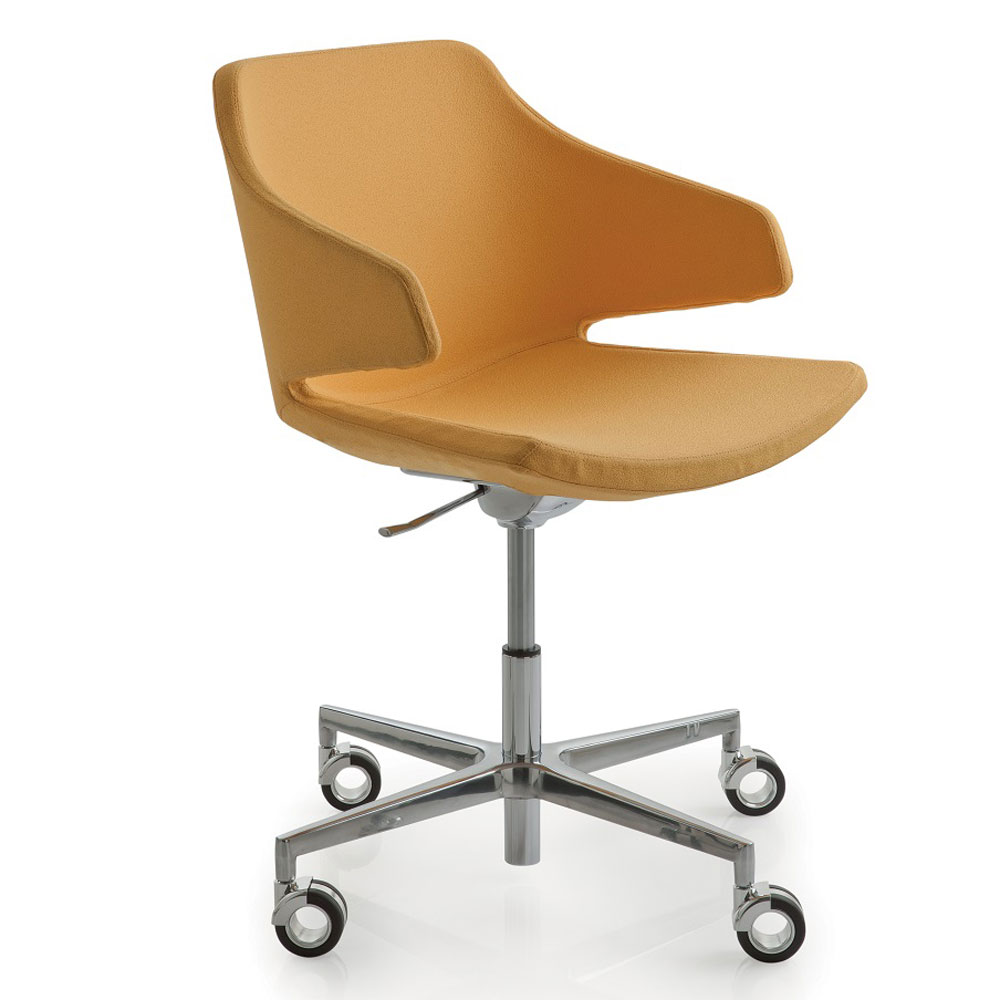 The swivel mechanism in the version with lever for height adjustment is available in the oscillating version. The chrome finish sculpts the wonder of this functional accessory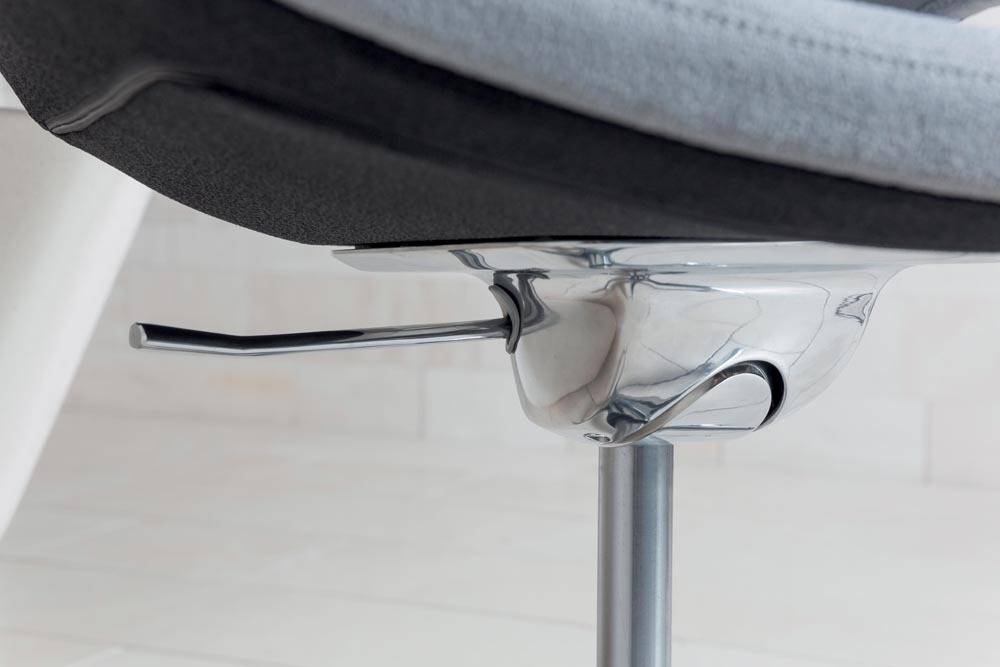 Meraviglia reveals its value in the evolved aesthetic that enhances the material and chromatic trends and in the research oriented towards naturalness and authenticity
GAS PLATE
Seat height adjuster by the lever under the seat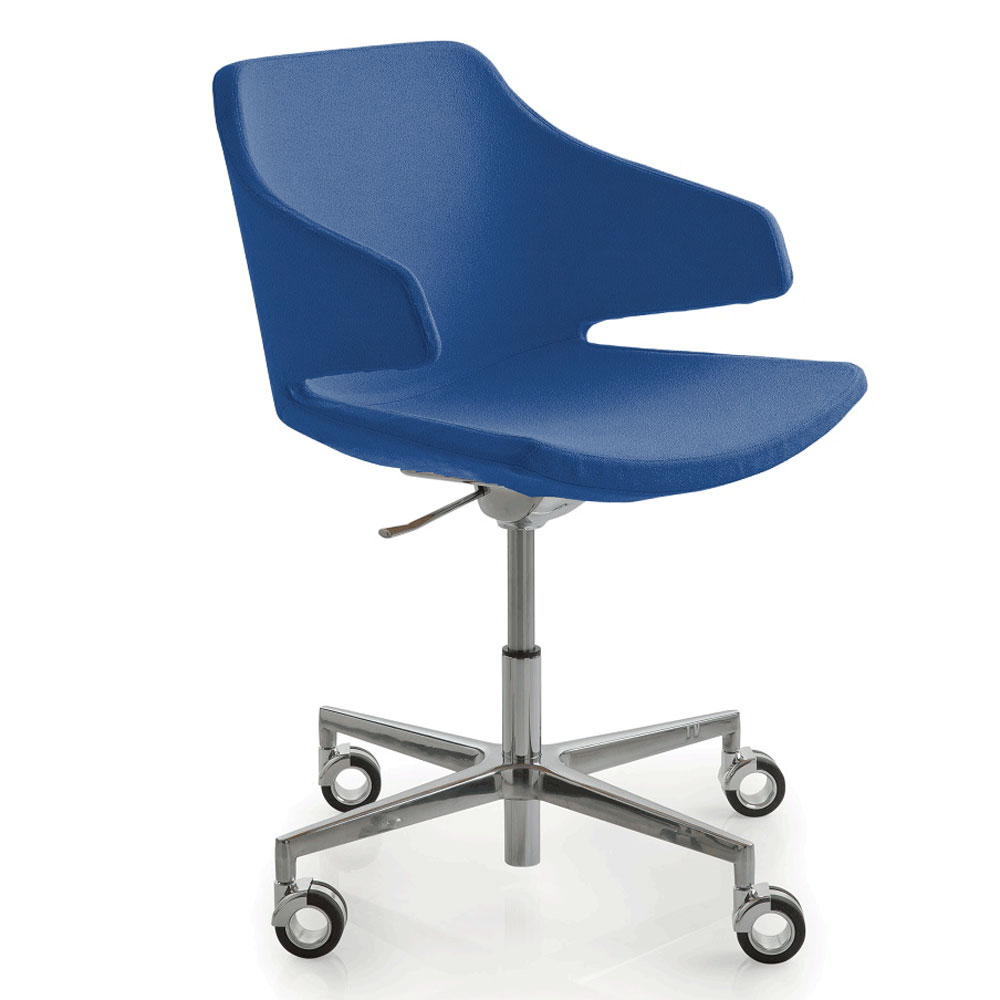 VERSATILITY
From Employee to videoterminal operator, from draftsman to office manager, Meraviglia can be used in multiple work environments thanks to its versatility.
CERTIFICATION AND WARRANTIES
Meraviglia is certified according to EN 1335 (part 1-2-3), guaranteeing safety, comfort and ergonomics to those who work many hours in the office.
COLOR CHARTS