Luxy Italia Operative Office Chair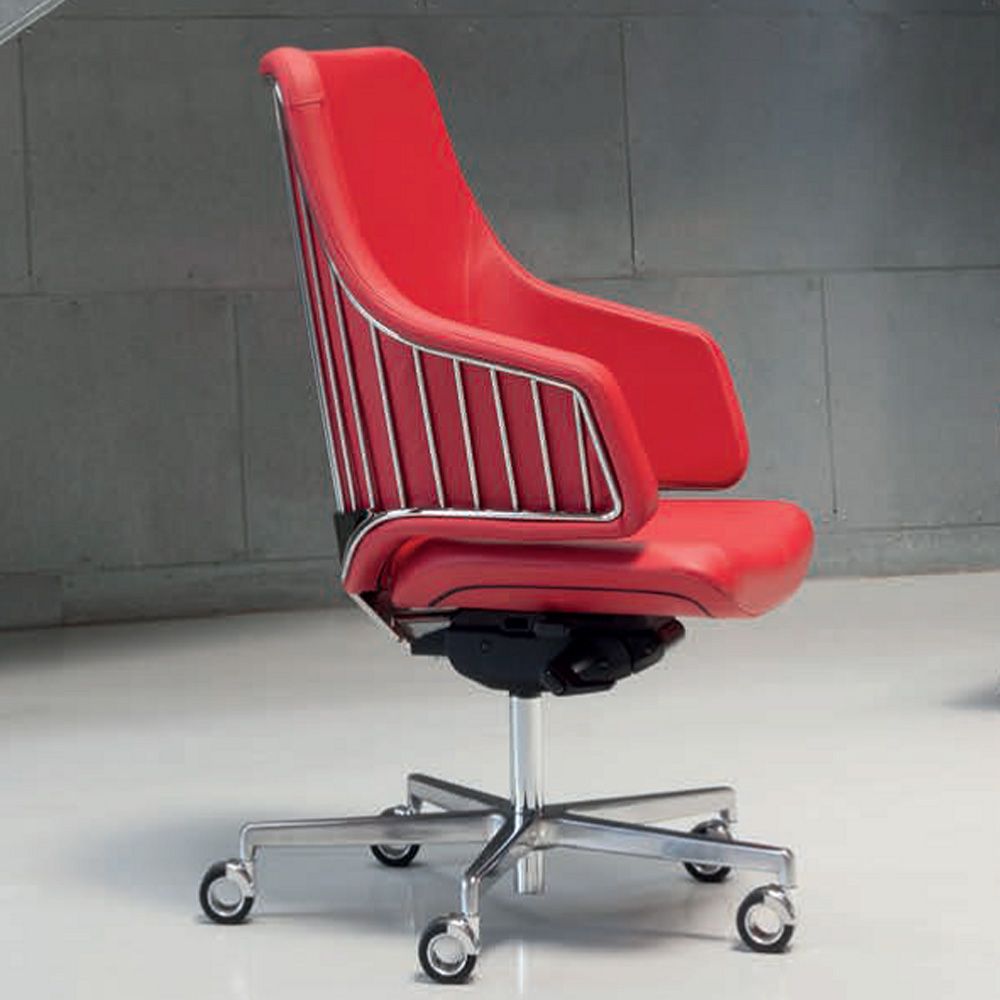 Italia by Luxy
Italy is the only place on earth where it culture and taste for beauty were born before the nation.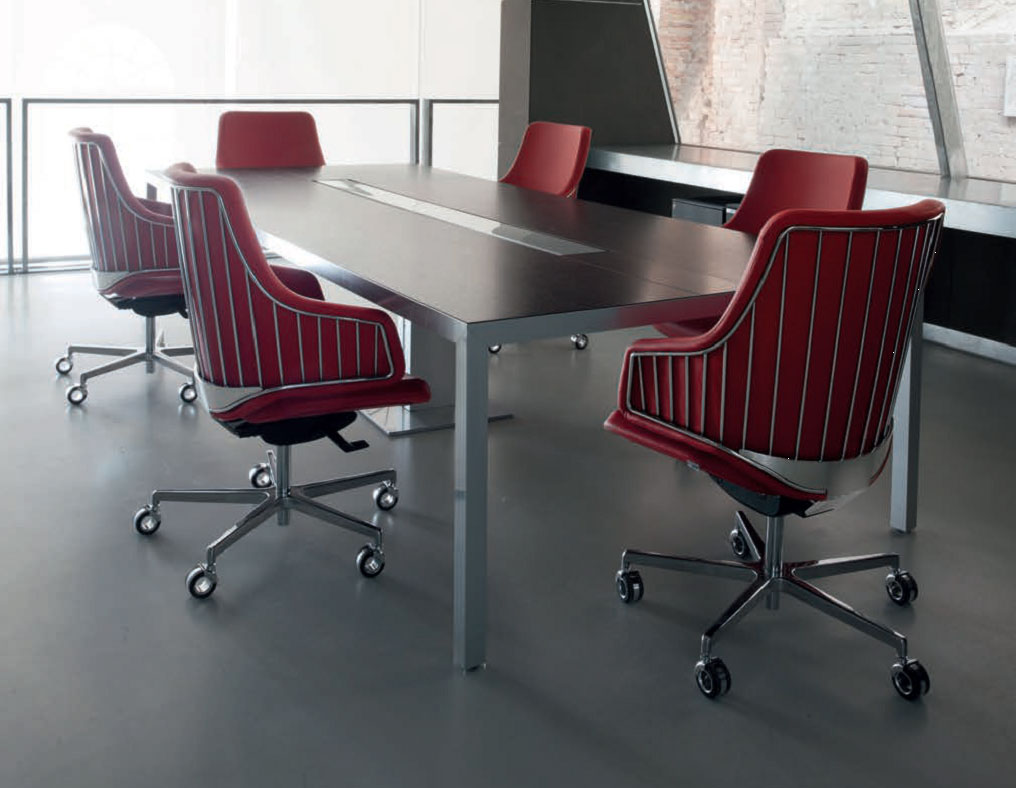 Italia by Luxy
Italia has an exposed metal structure chromed or painted white or black, inserted as an aesthetic support of the shell in cold foam with different densities. The design and technology are completely innovative.
Luxy is located in the major European district of leather processing, where there is a know-how that has its origins in ancient times by craftsmen and tailors who worked these materials with unique craftsmanship, precision and style handed down from generation to generation. Luxy selects and works internally leather and fabrics with a team of tailors grown in the company and in the district and who hand down their craftsmanship for over 40 years. It is not possible to describe in detail the "superiority of the fingertips" of our tailors and for this reason we invite you to visit Luxy tailor's.
TECHNOLOGY
Seat: Padded with double density flame-retardant flexible cold-foamed polyurethane with high-resistance steel insert.
Backrest: Padded with fire-retardant flexible cold-foamed polyurethane with a rigid polyurethane structural insert.
Structure: In high-strength steel rod diam. 11 mm. perimeter and diam. 8 mm. central.
Mechanism:
SYNCHRON self-weighting with sideshift: Synchronous self-weighting mechanism with anti-shock 16 ° backrest and 4 ° backrest inclination, 4 locking positions and sideshift with 60 mm. of regulation.
SYNCHRON: Synchronized mechanism with lateral adjustment of the intensity and with anti-shock 20 ° of inclination of the backrest and 8 ° of the seat, 5 locking positions and shifter with 60 mm. of regulation.
Base: Swivel in die-cast aluminum with polished finish.
Wheels: Self-braking rubber wheels (standard) diameter 65 mm.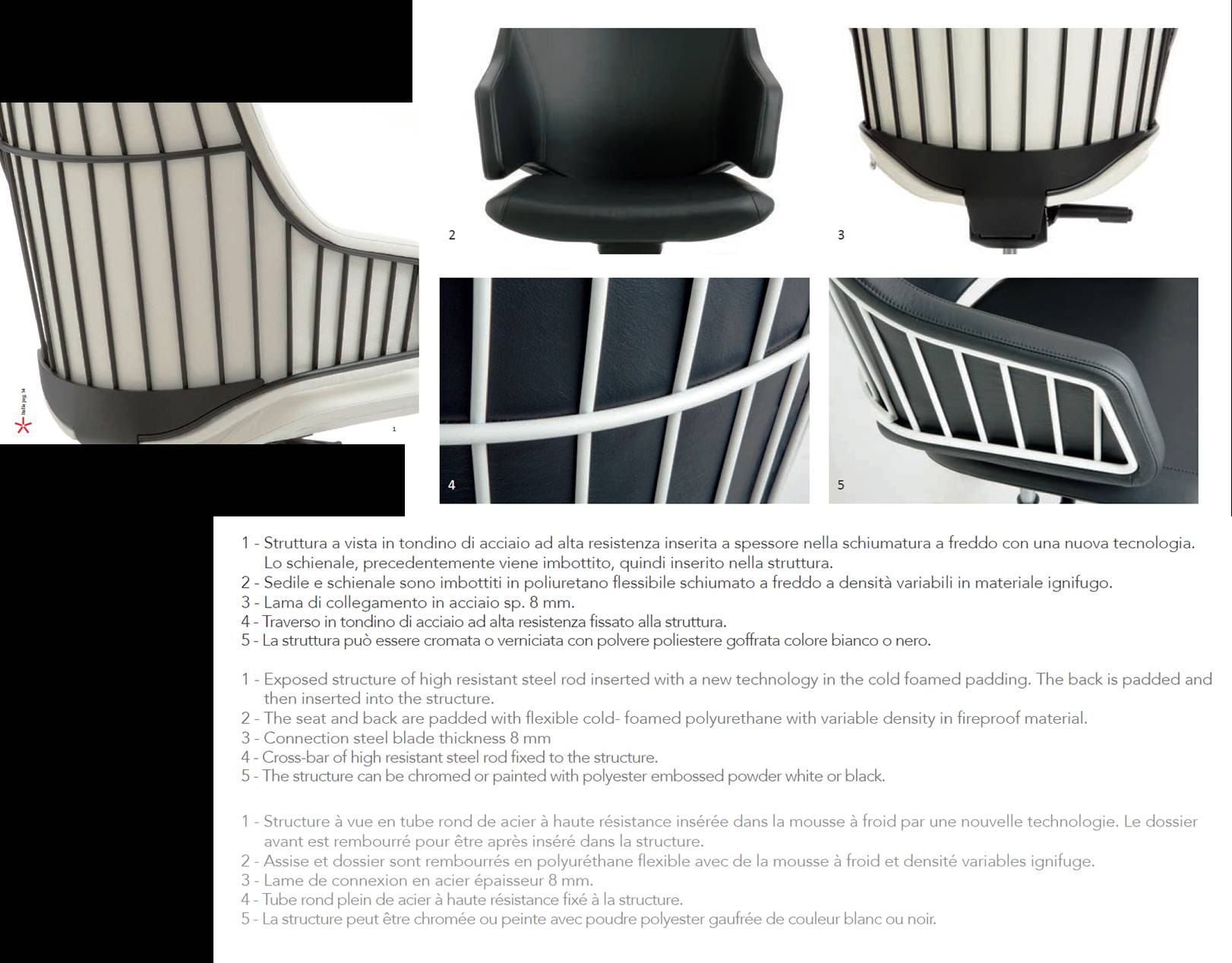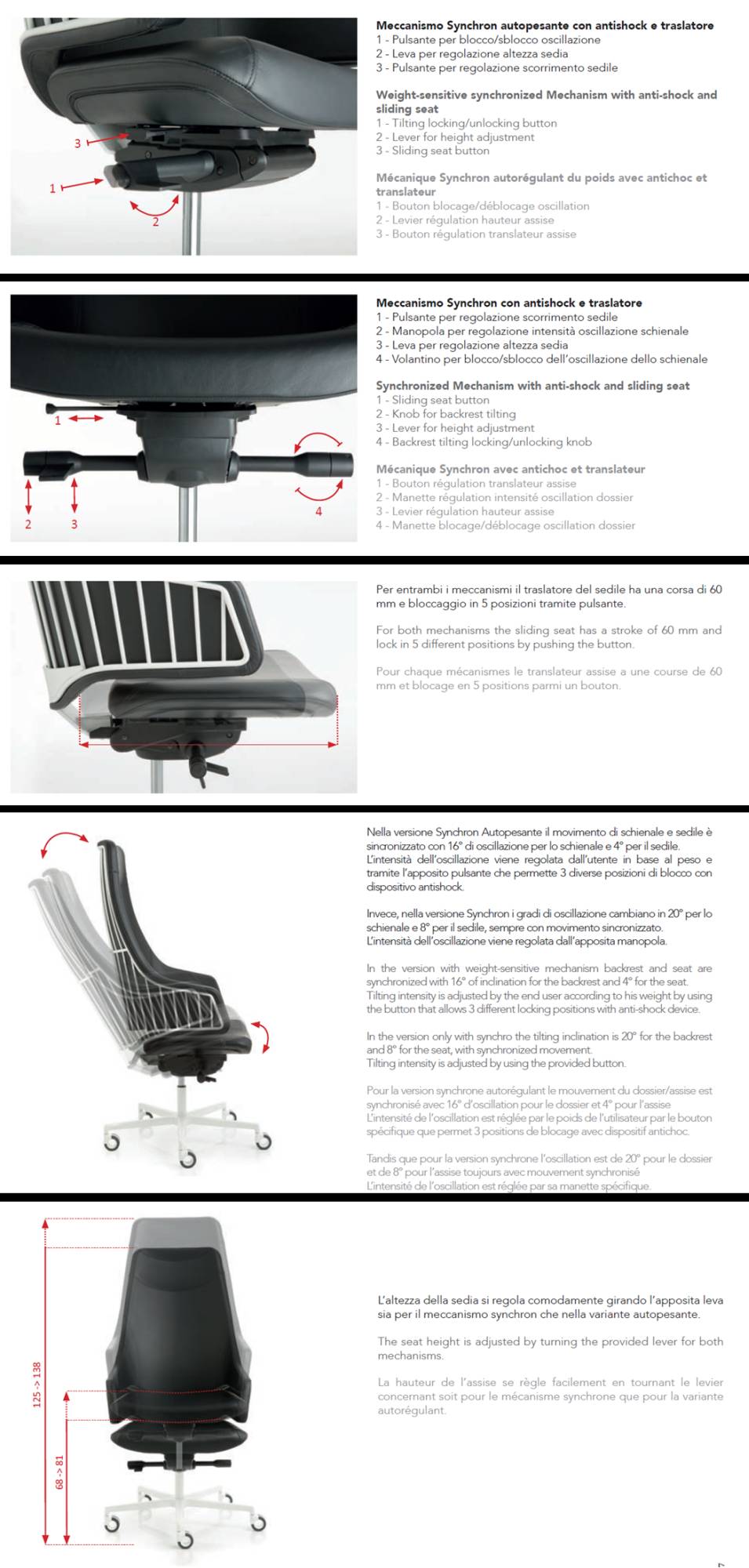 Color chart: